I had an extremely busy day on Saturday which is unusual in the year that is 2020. In fact one could almost say I had (finally) a normal working day. Probably the first and last one of this year.
I had three events in one day – god to even say this feels good, However all three events were completely different. At 3pm I performed a FizzWizzPop Magic show a.k.a this…
Then I had to (in less than an hour) drive home. Get showered, changed, reset and ready for a close up walk around event at 6pm.
If that wasn't enough energy for one day. I then had to come home and set up my bedroom studio space for a Zoom Closeup/ parlour style performance. Which was happening at 3am for The Magic Castle in Hollywood California.
Please tell me that I'm not the only one exhausted just looking at these images? Upon getting to sleep at 5am Sunday morning, I realised it wasn't the staying up late that made me tired.
To become the performer I wish to be requires a Chameleon's mindset!
Each of these performing styles requires a very different mindset.
Working with Children
Performing for children requires you as an artist to be open, curious and playful. The ability to create a tight balance between improvisation and getting through your structured show is a necessary.
Strolling Magic
I'm no expert – But I find table hopping the complete opposite of working with children in a show format. It's disjointed and inconsistent. You must make connections with audiences promptly. Getting to the actual magic right away so that you can make sure everyone in the room sees something.
As strolling magic is up close and personal I find mentally I have to be sharp witted. Keeping on my toes as the atmosphere changes each instant. This type of magic is almost like a game of cat and mouse.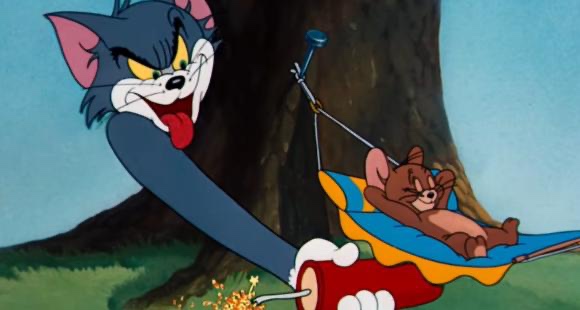 I haven't quite figured out the ins and outs yet on how to be triumphant every time. But I did have some amazing reactions yesterday to my work – which meant the harder tables could fade into the background.
I live to fight another day.
I am so proud that I gave myself the opportunity to fail. By just trying I also gave myself the chance to fly!
The Arkane Closeup Act 2020
To end this working day I was asked to perform on behalf of The Magic Castle in Hollywood. A virtual magic show for members and non members to enjoy.
As this again was a show format I had to revert back to the show mindset. However, performing virtually has a third new mindset to get to grips with.
Virtual shows are mostly one way in terms of feedback. Sometimes reactions are not as automatic as they would be live. With that knowledge we performers must give an abundance of energy.
※
By energy I don't mean yelling at the camera and emphasising all your moves dramatically. There's just a lot more to think about when trying to make a meaningful connection across the screen.
Your material must be solid and work choreographed. You must know your patter and deliver it effortlessly. All whilst doing your up most to remain in your spotlight. (Which is completely different in a studio setting). You then must focus entirely on the audience as one being. Yet (as it was at this show) there were two hundred and twenty people in attendance. (Probably more as this was devices logged in to the Zoom platform).
With great power comes great responsibility – to look after your mindset!
Performing in three completely different environments across the period of twelve hours was a complete head melt!
It is extremely hard to pick yourself up, in between each event. With little or not time to process the first two gigs mentally; I rode into each event like a knight in shining armour ready to battle!
Having loads of space between the walk around gig; which only one year ago I refused gigs like this for fear of failure, and the Parlour show my head had time to absorb the days work. The good, bad and ugly.
※
I began to absorb all the negative things that happened at the close up event. Which was just one table of raucous teenage boys that got the best of me.
Mental voiceovers are a no no!
I have been gifted with an annoying head voice – that tells me sometimes quite loudly that I'm crap!
This voice began to make me very aware of this. I almost began to think that I f I can't handle a bunch of teenagers at a GAA club; how on earth was I going to handle people who regularly watch and perform magic the world?
Thankfully I recognised that being in three different formats like this can mess with your head. Particularly in my case – when I was beyond exhausted from a very hard days work!
Performers and magicians need to remember that every gig, table and screen is a brand new opportunity. To try and succeed in what we love and have practiced.
※
Things will go wrong. It is truly not the end of the world if it does. Every magician who has ever lived on this earth has had an effect totally (excuse my French) balls up on them!
In our industry we must let go of these bad experiences immediately and get on with it. If you think about it, this is an incredible skill to be able to utilise. But it is a lesson sadly that we cannot be taught – it must be practiced!
Keep check on your mental state in-between events!
So I have learnt that it is vital to keep an eye on how our brains work. Particularly how they perceive our performances in-between events. If you're tired, the brain will take advantage. Don't let it control you.
Nothing is ever perfect! Take whatever happens on the chin and move on to your next event knowing that you have given your all. There is nothing more you can do. Apart from going into your next event with a clear conscience ready to kick some ass. Your guests will thank you for that!