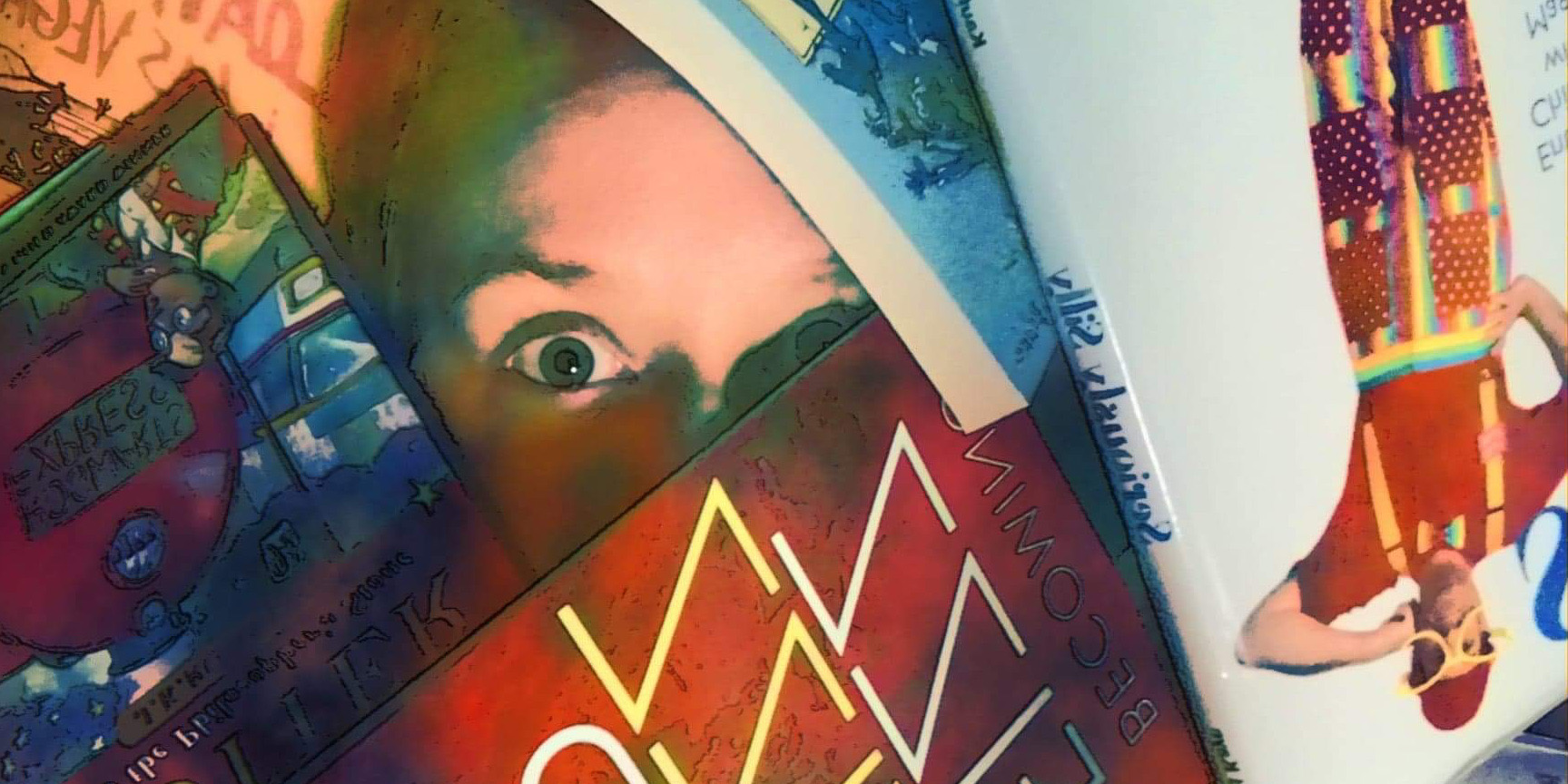 I love to read and absorb loads of information. As a performer I am constantly looking for inspiration when creating shows. For both children and adults alike.
A month or two back I did a post on my favourite books in magic. I thought it might be nice to follow this up with books on entertaining children.
This popped into my mind as my friend and wonderful creator of original magic, Chris Wardle and his colleague James Ward very kindly sent me their latest book, Creating the Impossible: Methods for Magic.
How can such a small book contain so much useful information?
And this is before you have even explored the tricks inside!
Here are 5 books you might find useful thinking outside the box with and or working with children.
1. Creating the Impossible: Methods for Magic
I was asked by Chris to read his book with James and I was excited to be of help. I had no idea what it entailed.
When it arrived and I seen the books title I was very intrigued to read it.
I was delighted to be given a book that's sole purpose was to help the reader create unique magic!
Both authors had very different opinions on where they each begin creating – with the effect or method. I was surprised too that they outlined things I've been employing in my work for years. Tools that I didn't even think could be a creative technique. Most of my ideas I stumbled upon by mistake.
※
"Reading an effect involves imagination"

Chris Wardle Page 14
The realisation that reading an effect rather than watching it automatically makes you create something unique was mind-blowing!
Sometimes it is good to see how something is done.
Let's imagine that two people read the same effect without seeing it live. The probability of two very different performances being developed from interpreting text is extremely high.
Compared to if those same two people watched the same live demonstration.
It's far easier to imitate what we see than what we read.
※
Creating the impossible includes some nice little magic tricks inside too. I suggest you definitely add this little gem to your magic shelf. If investing in your Magic is what you seek, invest in this book and your creativity will soar!
Click this link if you wish to purchase Creating the Impossible.
2. Clown Manefesto
You simply cannot refuse a clown who invites you to his island. Nor should you ignore this book!
Nalle is one of the most inspirational people I know. After reading his wonderful book I decided to write my own. And also I realised that although FizzWizzPop is a magician she is most definitely on the clown spectrum too. In fact everyone who has had the joy to work with children probably feels this pull to the ridiculous.
When working with children performers tend to play (I have learnt to incorporate this into my adult work too).
Play is a pretty obvious tool we all use when we work with children. Visually and physically. An expert on play, he has worked some of the most glamorous and toughest situations in the world. Nalle takes us readers on a journey of discovery. One that invites us to explore our inner clowns. And shows us his own journey with play over a career of a lifetime.
※
It's always a great idea to explore different fields alongside our art.
Developing an awareness of our physical selves in performance is essential when working with audiences.
We must learn how to connect with our audiences and become real and true with ourselves.
"I believe that part of a performers role in society is to help people stay healthy and balanced by giving them opportunities to experience emotional catharsis.

Nalle Laanela Page 3
This book includes advice, tools and genuine stories of the magic this performer has created for people. Bring some clarity to why you are performing, creating and making wonder happen. Click this link and read The Clown Manefesto today.
3. Seriously Silly
It's probably not a surprise to any performers reading this weeks blog that I am recommending Davis Kaye's book. A fantastic read from start to finish and offers a great insight into performing for children.
Seriously Silly explores working with different age ranges and how they think differently. His thinking is that the magic you should consider for younger children and older children effects how they react. Good and bad.
※
One of my favourite sections is titled "What is Magic to a child". In it David dissect's the varied reactions and thought processes adults and children have to seeing magic.
"When performing magic for children, the best tricks will relate to, or challenge, a simple, natural fact using props that children recognise."

David Kaye Page 30
To understand how to put together a kids show we must understand how our audiences think of magic.
It is harder to find copies of this but I found one on Amazon here.
You could purchase his latest book here, which I am yet to read but I bet it is brilliant!
4. Becoming FizzWizzPop
"Nikola's FizzWizzPop lecture is like a Swiss Army knife for anyone wanting to perform kids shows."

Hugh Newsom Pentacle Magic Club Cambridge
It is my blog after all so copious self promotion is permitted!
※
The reason I wrote Becoming FizzWizzPop was that I didn't believe there was a book like it on the market. A real down to earth honest depiction of working with children for a living. My journey over the past 13 years building up a business from scratch. Learning about myself to learn how to work with kids was key.
I breakdown how to put together a magic show. The thinking required to take an audience on a journey from beginning to end. Creating a look and performance style in magic that is unique.
I also break down business essentials. What is required as a professional children's entertainer to make your business a success.
※
There are to some hilarious stories of disastrous events that I wish never happened.
I included them so that readers could understand that performing magic for children is not a perfect science. The only way to get good at it is to try, fail and try some more.
Click this link to support my magic and purchase Becoming FizzWizzPop today!
5. Fictional children's books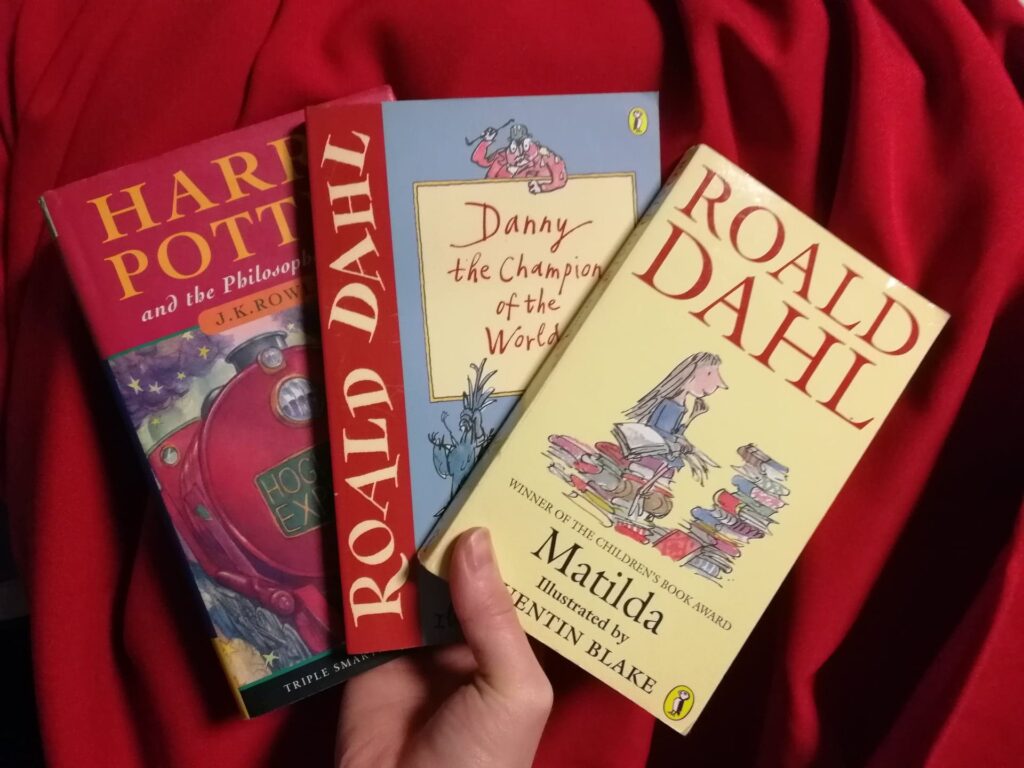 We should look for inspiration everywhere, not only in the magic world. It's good to stay up to date with children's interests and likes. One of the ways to do this is to read books children might read. By knowing information that children believe you as an adult mightn't know you automatically build a connection with children. Learning to talk to them on their level about stuff they enjoy.
※
You might also get some ideas for story lines and characters by reading children's books.
I'm obsessed with Dave Pilkey's Captain Underpants series right now but I remember as a child being inspired by Roald Dahl's stories The Twits, Matilda and George's Marvellous Medicine. The Harry Potter books had me up into the wee hours and most children now read this as part of their curriculum in the UK.
The inspiration is out there to explore. We just need to have our eyes peeled and ready to absorb information and use it to the best of our ability.
Have fun learning how to make mischief and magic!