Part of me cannot believe that I am actually able to write a blog about this…
I also know, that I have worked hard the last few years. And to get recognition for this by my magical peers is just WONDERFUL!
Over a month ago I got an unexpected mail from an unknown recipient. Just moments before I opened up that particular message on the same day I got an email from a local council to say that a major funding application I applied for was rejected. You win some you loose some – such is life!
The unknown recipient was Julie Eng, the executive director of Magicana.
Getting to know Julie through our email correspondence has been lovely. I am delighted to say there is someone else out there in the world who has a similar energy to myself.
Julie is passionate and has a kick ass attitude to magic!
Here is exactly how I found out I'd been nominated and won the award.
Some good news, but SHHH!
I did laugh when I revisited the subject title in the initial email for this post.
I'm writing with some good news. But, before I go any further, I ask you to please keep the following news to yourself and out of public domain until we are ready to announce.

On behalf of my colleague, David Ben, and all of us at Magicana, it gives me terrific pleasure to inform you that you have been nominated, and selected, as this year's Allan Slaight International Rising Star!

If you accept this award, which we hope you will, it comes with a $5,000 CAD cash prize, and an iPad to commemorate the occasion—all courtesy of the Slaight Family Foundation.

The award is designed to celebrate and congratulate up-and-coming stars in magic, and you certainly fit that bill. You also join a list of impressive past recipients including, Henry Vargas from Brazil, Jorge Blass from Spain, Edward Hilsum from the U.K., Noah Levine from the U.S.A., Ding Yang from China, and Diego Vargas from Costa Rica; and Billy Kidd from the U.K..

Julie Eng 2023
Shocked is an understatement of how I felt receiving the above mail.
I had heard of the Allan Slaight Award before as some of my dearest friends and colleagues Billy Kidd, Carissa Hendrix and Mikayla Oz have also been honoured as Canadian and International rising stars.
Who and what is Allan Slaight?
Allan Slaight was quote "a rock and rock radio pioneer, media mogul and philanthropist!"
Most of Slaight's career was in broadcasting professionally however his talents in the media did not stop him from exploring his passion for magic. Alongside his privately-owned network of radio stations in Canada, Allan managed to tour America with his magic, publish tricks in magazines and impress the magic world to boot.
In 2015 Allan's family created the Slaight Family Foundation recognising the things that meant the most to Allan in his lifetime. These donations continue to benefit theatre, arts, health and disease research, radio, film, literature – I could go on.
"I've done pretty well by Canada and by Toronto, and I very strongly believe you should give a lot back."

Allan Slaight 2021
As Allan had a passion and love of magic we are so privileged as an industry to be supported by him and his family who continue to recognize outstanding achievement in the pursuit of the impossible!
A chance to reflect
Being given this award is not all about the prize – even though I'm so greatful for it.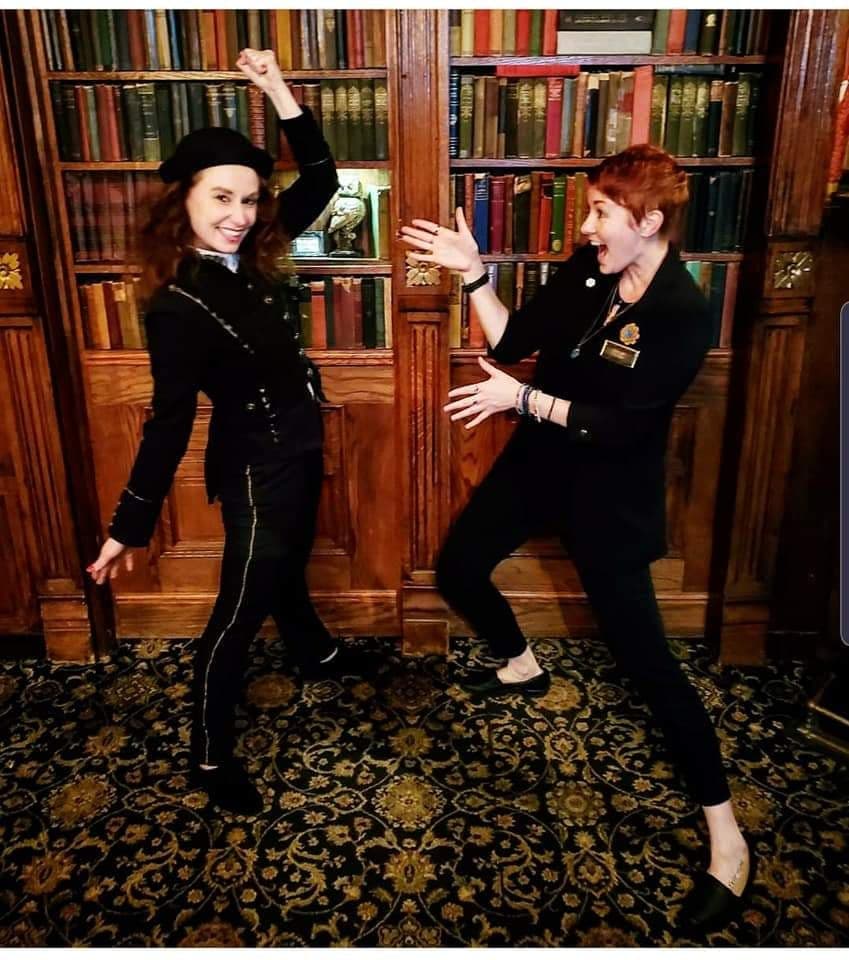 It is an opportunity to reflect on everything I have done so far in my career to get me to where I am at today.
And think about my future to come in this world.
Thank you to the people who voted for me. To Allan Slaight. The Slaight Family Foundation. To Julie Eng, David Ben and Magicana for reminding me that I can do anything I put my mind too. I need to believe in myself more often. And to keep on creating magic and shining because I am (OFFICIALLY) an
International Rising Star in Magic!!!
And here is my video from Magicana to celebrate that – enjoy!